Leadership Team
Staff member
Server Owner
Plus
Hello everyone,
Just under 2 weeks ago, we announced we would be doing a charity event to support the fires that are going on in the Amazon Rainforest. You guys seemed to love it and we raised $536 from you. We rounded it up to $550 and then matched it so in total we have donated $1,100 which is insane!
We were unable to donate to the charity we originally said (Cool Earth) as they did not accept PayPal payments however, we found one that does practically the same thing:
https://www.rainforesttrust.org
so this is where we have donated the funds to.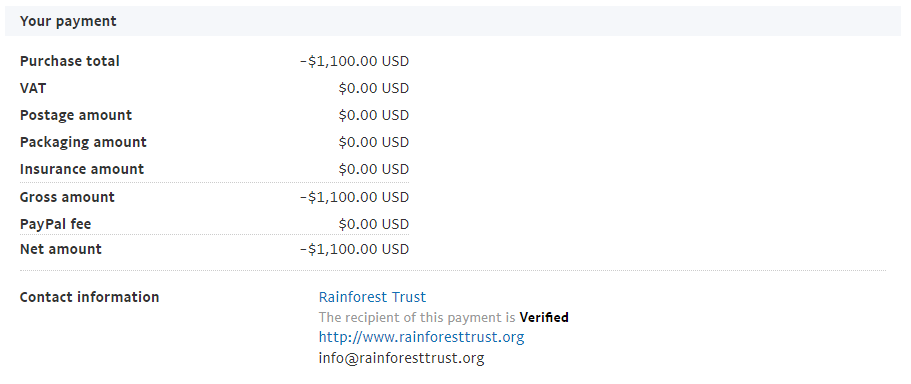 It is awesome that we can come together as a community and raise that much money in such a short period of time, it means a lot to us and the people that we help.
Saga Raffle
Thank you to everyone who took part as I know a lot of you did it just to help out and were not even bothered about the raffle. Anyway, we have our winner.
We had a piece of software made that added up all of the entries and assigned a set of numbers (depending on how many entries you had) to each user. A number was then randomly selected and the person who held the winning number won. With 21 entries, your winner is BugPGamer10.
Congrats! I have ran that through onto your account for you already.
Conclusion
It is great that we can use our platform to raise money for events like this. $1,100 is a lot of money so we are very grateful for helping is raise that. There will be another charity event at some point in the future so make sure you're keeping your eye out for them!
Thanks once again,
play.minesaga.org
Last edited: