Leadership Team
Staff member
Server Owner
Plus
Hello everyone
It is time for our bi-weekly update post, this one being a little different to others. Usually our updates have 1 main feature however, this one is a QOL update so contains lots of smaller features that have been requested and we think you guys will really like. This will be pushed over all our Skyblock and Prison Crossover servers with different features enabled on different servers so make sure you read carefully.
That being said, lets get on with the update!
Block top
When executing the command /blocktop, a menu will open showing the top players who have mined the most blocks. Users will appear in order from position 1 all the way down. You will be able to switch pages using the arrow at the bottom of the menu which will be avaliable to use when the first page is filled up with users. This will only update every 2,500 blocks as it is not possible to update every block you break due to performance reasons. This will be enabled on all of our servers.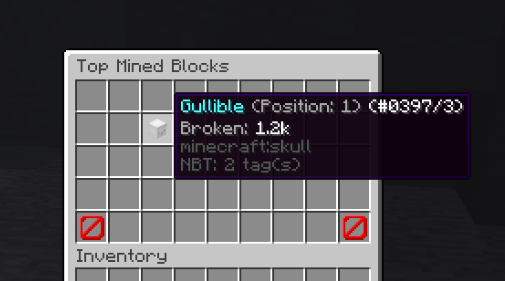 Prestige top
Exactly the same as block top, doing /prestigetop will open up a menu similar to the one above, but this time listing users that have the highest prestiges. As said above, you will be able to switch through pages once the first page has filled up. This will only be enabled on Herbal and Marvel.
Statistics
Another cool feature we have added is the ability to see certain statistics of a player by using the command /stats <player>. You will also be able to do /stats to view your own stats. This will essentially show all the main information you need to know about the player. The only way you could see this information before was by hovering over their name in chat, so we have now added a command to allow you to see this. This will be enabled on all of our servers.

​
Showcase
One thing that we had suggested to us was the ability for players to showcase their best items to the server such as a maxed out pickaxe on our Prison servers. Players will have the ability to do /showcase and place up to 9 items in their item showcase. Users will then be able to see your item showcase by doing /showcase <name>. No one but yourself will have the ability to edit your showcase.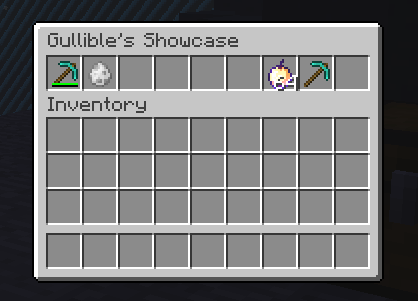 ​
This will also be enabled on all of our servers so you will all get the chance to show off your coolest items to the rest of the server.
Island Inspect
Now, this is the main feature of this update. We have been wanting to add this for months, and this is the perfect time to release this as part of a QOL update. Upon doing /island inspect (or /cell inspect) on a Prison server, you will be able to view who has placed or broken certain blocks on your island. You will also be able to view container transactions to see who has removed items from your chests.


As you can see, the top screenshot is a screenshot of what happens when you left click a block. It will give you the last 30 pieces of data that have happened on that block. The bottom screenshot is what happens when you right click a chest. It will tell you what was added and what was removed along with the username that did it. In terms of the format, 1.30/h means 1 hours and 30 minutes so 0.02/h means 2 minutes ago.
There will also be an Island/Cell permission to stop all members of the island using this. You can toggle which groups can use it exactly the same as you would with any other permission.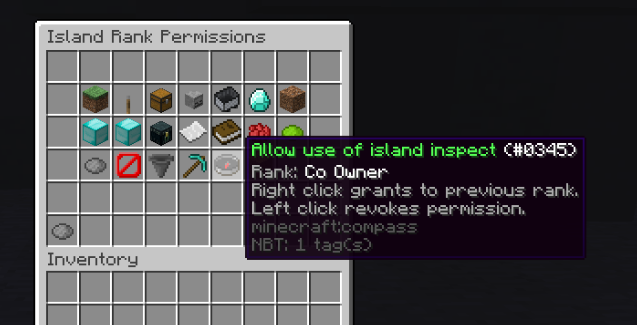 Please be warned that every now and then, data will be deleted as the databases get too big and they have to be purged.
Well, that is it for this weeks update. We will be pushing this update to Mystic today and then over the weekend getting it deployed to all our servers once we fix any issues that come with it.
Hope you all enjoy and see you for the Space launch this Saturday!
play.minesaga.org