Hello everyone,
When we introduced MineSaga 3.0, we also introduced global quests which would randomly pop up a couple of times a day where the first player to complete it would receive the rewards. We really liked this idea and we think that you guys do also hence why we have released this new update, Missions.
What are Missions?
Missions is essentially a twist on the global quest idea. Every 24 hours, 3 Missions will appear that you can complete in order to gain a reward. When you login, a message will be sent to you to remind you if you have Missions left that have not been completed yet.

Everyone on the server will receive the same Missions everyday. You can view these at /missions. You will see the nether star which is just a little information piece and then 3 Missions. The 3 Missions that are displayed are the ones you can complete.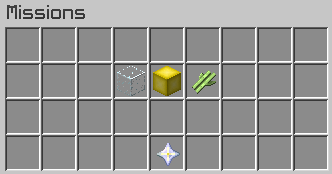 Hovering over each item will tell you what the Mission is called as well as the requirements you need to get the reward. There will be no "tracking" as to what you have completed on the Missions so make sure to keep note yourself so you do not forget what you have to do as some Missions have multiple things you need to do.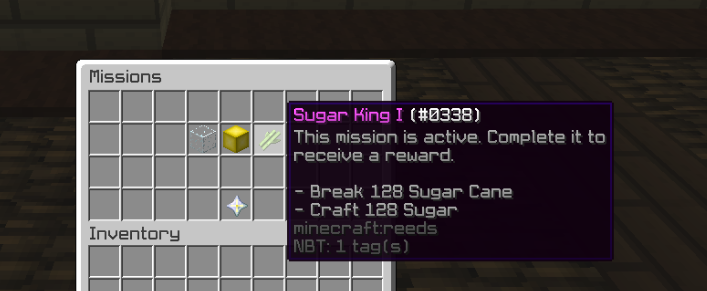 There are 19 different Missions, with 5 tiers for each Mission. I will list them all below so you can know what to expect. Once completed, the Mission will be marked as complete and you will get the randomly selected rewards that could range from Island levels to crate keys.
Missions
As I said above, I will list all the Missions that are currently available to complete below. In total there are 95 Missions I believe! I will not be listing everything you need to do, but I rough guideline as to what each Mission is.
Mineral Master (I - V)
Mine a bunch of valuable blocks such as gold ore and Iron ore.
Bolt (I - V)
Walk certain distances around the server.
Sugar King (I - V)
Break Sugar cane and craft sugar.
Capitalist (I - V)
Make certain amounts of money.
Baker (I - V)
Break wheat and use it to craft bread.
Zombie Hunter (I - V)
Kill random amounts of zombies.
Skeleton Slayer (I - V)
Kill skeletons and use their loot to craft bone meal.
Riches (I - V)
Place random amounts of Island level blocks.
Lumberjack (I - V)
Break a selection of different trees.
Engineer (I - V)
Craft redstone items such as redstone torches, redstone blocks and repeaters.
Glazier (I - V)
Craft random glass items such as glass panes.
Adventurer (I - V)
Walk around the server and kill mobs along the way.
Detonate (I - V)
Kill creepers and use their loot to craft TNT.
Pillage (I - V)
Kill villagers and place emerald blocks.
Grind (I - V)
Place spawners and earn money.
Gold (I - V)
Everything to do with Gold, mine gold items, craft gold items etc.
Show Off (I - V)
Craft diamond armor pieces and craft diamond blocks.
Cobble Monster (I - V)
Place different amounts of cobblestone.
Those are all the Mission categories we have for you. Each category has 5 different missions, I, II, III, IV and V. The higher the level, the harder it is to complete.
We hope you enjoy this update, we just thought it would give you guys a little something else to do for a small reward when you login every day rather than going AFK. If you have any other categories that you would like to see in the future feel free to make a suggestion thread!
This update will be available on your realm when it next reboots!
Thanks guys,
play.minesaga.org
Last edited: