Leadership Team
Staff member
Server Owner
Plus
Hello everyone,
Not too many changes this week that we put on here as all of our big changes are being saved for our resets that will be coming up shortly! Anyway, we have made a few additions and changes so I will list them below.
● Fixed minecrates not spawning on Marvel.
● You can no longer /showcase in combat.
● Fixed the harvester wand not working on Sugar Cane on Western.
● Fix and repair will now be disabled during combat.
● Fixed rabbit spawners dropping the incorrect amount of points on Marvel.
● Added a way to purchase 500 stacks of spawners on all Skyblock realms.
To those asking how to purchase the 500 stacks, simply go to the spawner shop as usual and click buy more. You will then be taken to another menu which will allow you to purchase various amounts of stacks of 500 spawners.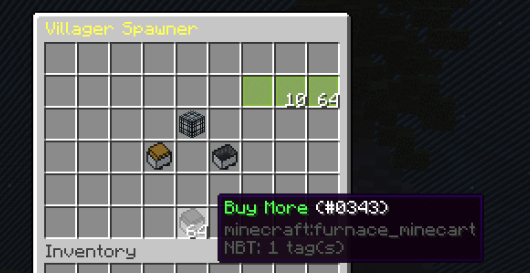 Thats all for this week! Hope you're looking forward to the massive resets coming up. Remember, End event today at 2 PM EDT!
See you there!
play.minesaga.org