Hello everyone,
For the last few months, we have been on and off working on an update for our Arcade server. For those that don't know, Arcade is a server that we have on our hub that has 5 games for you to play with your friends and the community.
This is actually quite heavily used, with a bunch of different games happening every day so, we thought we would give it a nice little revamp for all of you that enjoy playing it! Below is everything we have changed to it!
Builds
First of all, we have some new builds for you. We have a new lobby that you will join when you connect to the Arcade server and an event isn't active (picture 1) and we have a new pre game lobby that you will be put in when a game is started and you join it (picture 2). They are a lot nicer, and more open with more space than the previous builds we have so I hope you enjoy those!
​
We also have new maps for our TNTRun event, Archer Tag, Snowball and Spleef. They are a lot better and should be a lot nicer to play in than the previous maps!
Joining the Arcade
To join the Arcade previously, you had to go to the hub and start a game. Other players could then click the message it sends in chat to join. This has now completely changed.
Rather than having to go to a hub and then join the server and start a game, doing /arcade on any realm will bring you up this menu.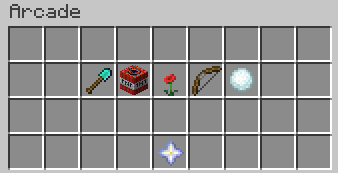 ​
This menu will allow you to click on a game to start it, providing you have the permissions to start one (Legend, Saga or Plus users). You will then be teleported to the Arcade server and the game will automatically be started. Once a game has started, all the icons in the menu will change to the one game that is active. Users will then be able to click on that to teleport them to it. The can still join manually from the hub or click on the message in chat too!
Once the game is active, players can spectate the game by clicking on the icon through that menu too! More on that later down the post!
Spectating
Again, something new we have added for you! When a game has started and you join the Arcade, you will be given spectator items and be teleported to a player in the game. The first item you will have is the Exit barrier. Clicking it will send you back to the realm you came from.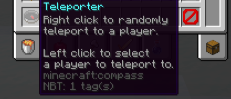 ​
The second item that you get, that you can see above, is a teleporter item. Right clicking it will randomly teleport you to a player. Left clicking it will open up a menu that will allow you to choose the player to teleport to. Simply click their head and you will be teleported...