Tags
Since we opened MineSaga, about two months ago today, we have always had tags but on our part they were poorly designed. In this update, we have had one of our developers remake the plugin from scratch so we can now do lots more cool things. When you execute the command /tags, you will be see a menu that pops up showing you ever tag that we currently have. The ones you have access to will be enchanted, and the ones you do not have, won't. There are multiple pages of tags so make sure you hit the arrow to go to the second page!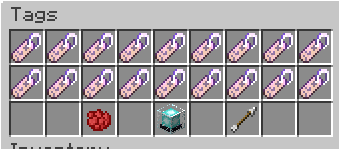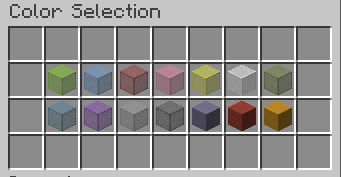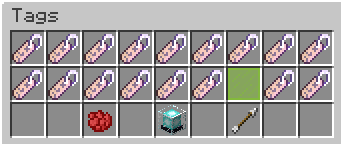 Once you click on a tag, you will be greeted with a colour menu where you can simply select any colour tag you want. Once selected, the tag you currently have will show up green in the menu. If you want to change the colour of your active tag, simply hit the green pane and the colour menu will appear. The red dye will remove the tag you currently have.
Points
The second update we have for you guys this week is our points update. Again, since we opened, we have had points but were still designed poorly. The commands has now changed slightly during this update. To view your points, you can now do, /points and to access the points shop you need to do /points shop. One thing you will notice already is that we have implemented rank upgrades. If you hover over a rank, you will see that it will have a price, and then another one crossed out. The crossed out price is the original price and then the one it displays is your new price.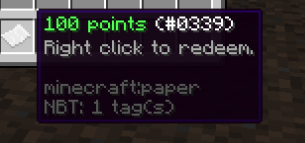 As you can see from the picture above, we have added a points note which works in the same was a "bank note". These will be given obtained in many different ways in the future such as Envoys, winning events, donating etc.
Sales
As I know a lot of you are aware, since we've opened we have been pretty generous on the sales we do. We will be doing one final 75% off sale from Friday evening until Sunday evening, and then we
WILL NOT
be doing anymore sales across the network other than for special events such as Christmas. Make the use of this while you can.
Thank you all for your continued support and a quick reminder to you all that our new realms, played by Grape and Ize, will be launching Saturday, 2 PM EST so make sure you are there!